2015.07.15
NAGAOKA welcomed JICA Mission and introduced Water Related TEchnology
On July 15th, 2014, NAGAOKA welcomed10 JICA Mission Trainees from 8 countries. They are engineers and administrators in charge of public water supply and their main purpose is to learn "Water Supply System" in Japan which is organized by JICA (Japan International Cooperation Agency and JWWA (Japan Water Works Association). This is the fifth occasion for NAGAOKA to receive such JICA Mission, and we introduced our Innovative technologies and products in relation with water.
The main theme of this training was "Confined & Unconfined Groundwater Intake and Water Treatment" and we gave presentation of:
1) NAGAOKA Corporate Profile and Business Fields
2) NAGAOKA Screens and Water Intake Technology
3) HiSIS, High Speed Seabed Seawater Intake Technology
4) CHEMILES, NAGAOKA High speed Biological Groundwater Treatment System
5) ENERLRS, NAGAOKA Water Treatment System without energy nor chemicals
6) NAGAOKA World Water Business
Following these presentations of our notable technologies and quality products, we have guided them to our Kaizuka Factory to observe NAGAOKA Screen fabrication and principles of CHEMILES.
NAGAOKA's young staffs organized the entire program. At the end of our program, Welcome Reception was held for the trainees. Therefore, not only technical understanding deepened but also international friendship was developed.
NAGAOKA will continue to make every possible effort for international contribution to materialize the sustainable supply of Safe Water wherever is needed.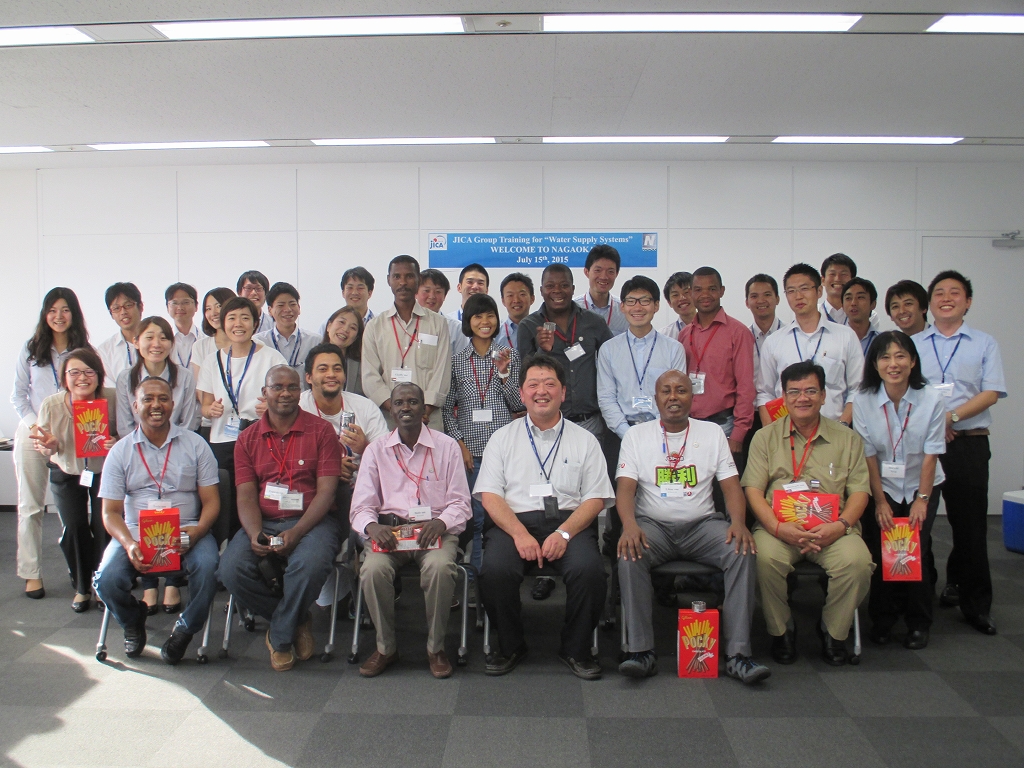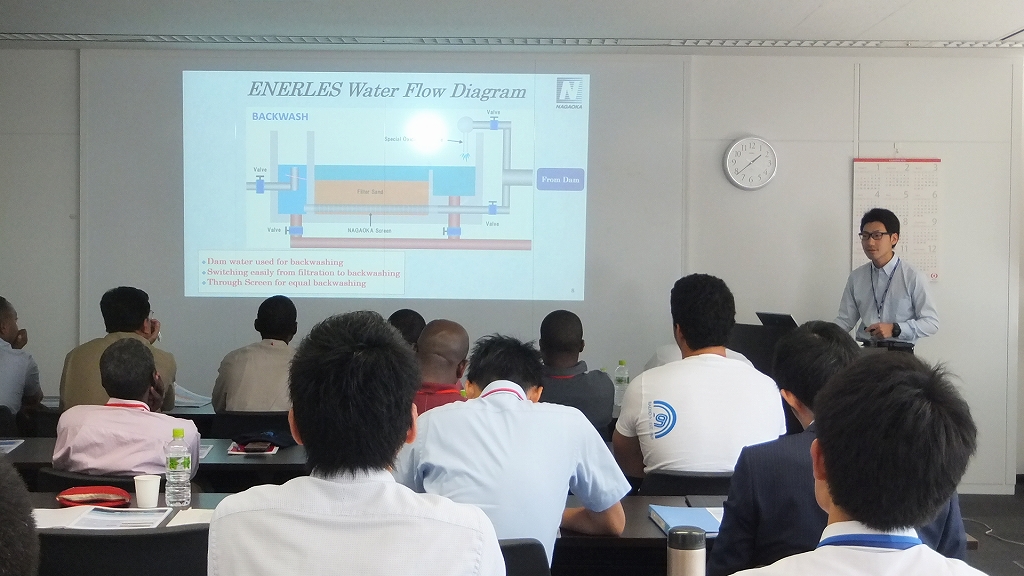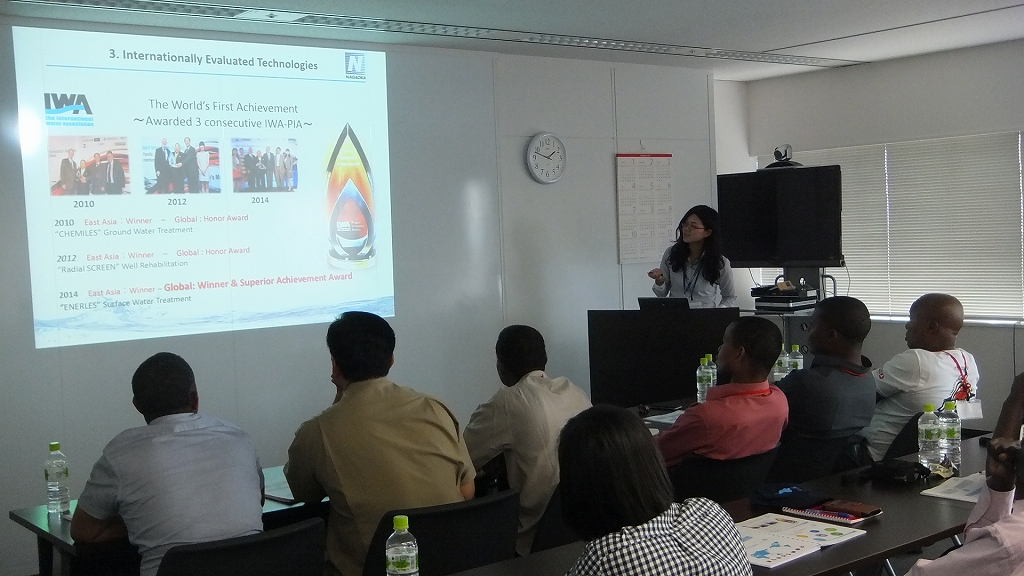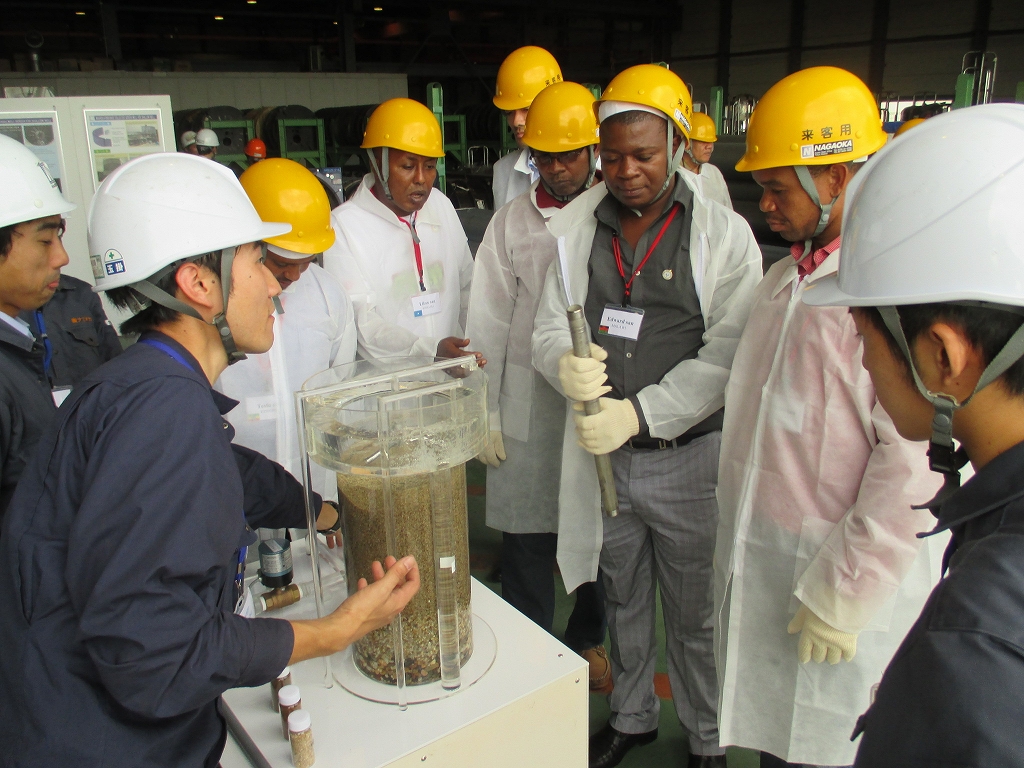 Warning
: Invalid argument supplied for foreach() in
/home/xs427988/nagaokajapan.co.jp/public_html/cms/wp-content/themes/nagaoka/single.php
on line
52